Select below to download the form:
Tuition Reimbursement Incentive Program (T.R.I.P.)
T.R.I.P. is a program developed by the St. Wendelin Parish for providing tuition assistance while at the same time helping local vendors.
T.R.I.P. allows you to reduce the cost of your tuition, or the tuition of someone you know by purchasing gift certificates for things you'll buy everyday!
Gift certificates are purchased at face value from T.R.I.P. in increments ranging from $5 to $1000. As T.R.I.P. purchases are made, a percentage of each purchase is credited to a family's T.R.I.P. account. Of the percentage designated by the business, 75% credit will be assigned to the family; 25% credit is assigned to St. Wendelin Catholic Parish.
If you have any questions regarding T.R.I.P., please contact the Parish Office at 419-435-6692. We thank you for your continued support!
---
What is Shop with Scrip? It is a Win Win situation!
In order to register with "ShopWithScrip.com" you need to contact the Parish Office to get the Enrollment Code.
---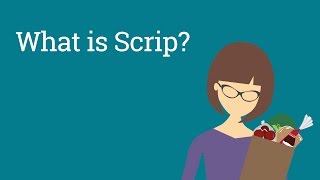 What is Scrip?
Presto Pay
Scrip Wallet
What is Scrip?

Contact the Parish Office Today!

Presto Pay

Presto Pay Overview
---
Kroger Community Rewards

To Enroll:
Go to www.kroger.com (Click on picture above)
Click "Create an Account"
Enter sign-in info (email address, confirm, password, confirm)
Select preferred store, location, and enter zip code.
Click "enroll now"
Add Kroger plus card # and last name.
Click "Save"
Click on "Community Rewards"
Enter 80303
Click on the circle in front of St. Wendelin
Click on "Enroll"
**St. Wendelin should appear at the bottom of your Kroger Receipt**
To Re-Enroll: (This must be done every April)
Go to www.kroger.com
Click "Sign In"
Enter sign in info (email and password)
Go to "My Account"
Scroll all the way to the bottom- Click on "Re-Enroll"
Enter Organization #80303
Click "Search"
Click on circle in front of St. Wendelin
Click "Enroll"